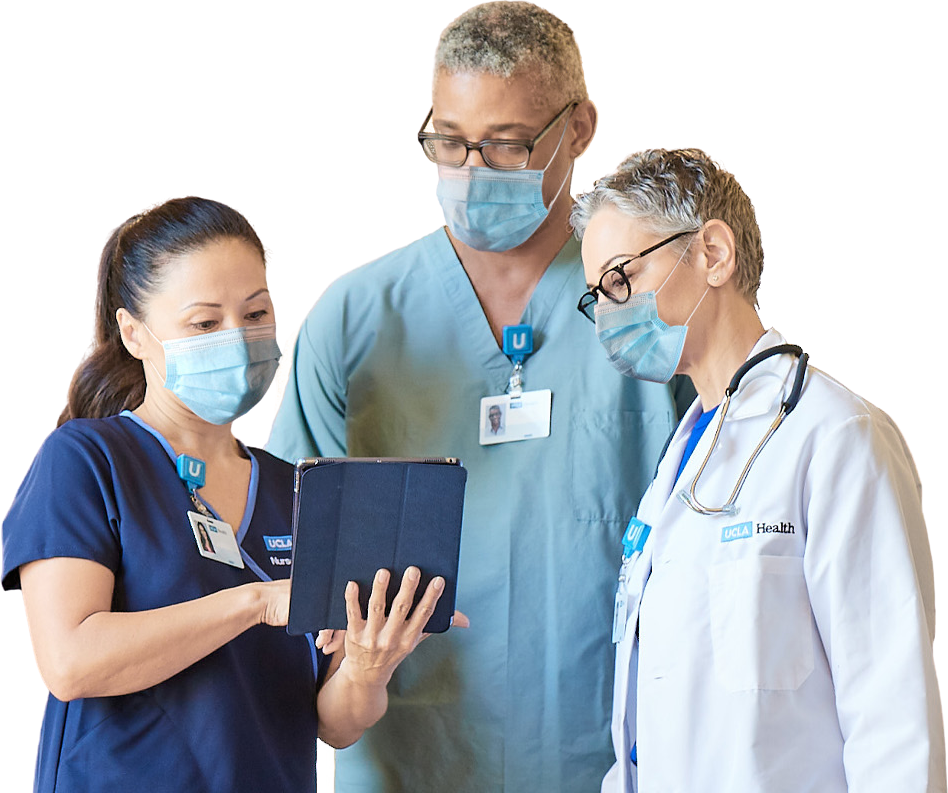 Your next call can change everything
Get a second opinion on your cancer diagnosis.
Fresh eyes for when you need them most



A cancer diagnosis changes your whole world. Getting a second opinion can show you all of your options so you can make the most significant decision.
Feel confident in what comes next in your cancer care with a second opinion from our cancer experts. With convenient in-person and virtual visits available, you can access the top cancer specialists at UCLA Health, ranked overall as the #1 hospital in California for patient care, and consistently recognized for discoveries and innovations in cancer treatments through the UCLA Jonsson Comprehensive Cancer Center.
Get a second opinion without the second-guessing



UCLA Health is home to the most innovative minds doing groundbreaking cancer research. Our specialists and researchers are leading the way in treatment and clinical trials across all types of cancer. Our thorough second opinions ensure no stone is left unturned with consideration for leading-edge diagnostics and technology so you'll have confidence and reassurance.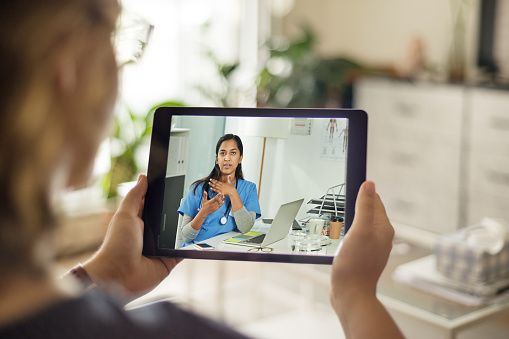 Reassurance is one click away



Easily book a cancer second opinion appointment online. Consult a UCLA Health cancer expert in-person locally, or remotely with written reports and virtual visits. Get a second opinion that fits your schedule - and your time zone.
Get our expert opinion without going out of your way
No referral required for a cancer second opinion
The best doctors in their fields at your service.
Our expert cancer doctors and support teams are ready to support you and offer cancer diagnosis and treatment second opinions.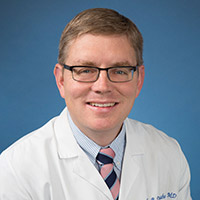 Dr. Timothy Donahue
Pancreatic Cancer, surgical
Dr. Timothy Donahue is Chief of the Division of Surgical Oncology and Professor of Surgery at the David Geffen School of Medicine at UCLA. He also has a joint appointment in the Department of Molecular and Medical Pharmacology to facilitate his research program. Dr. Donahue is the Surgical Director of the UCLA Agi Hirshberg Center for Pancreatic Diseases. He is a very busy pancreatic surgeon and performs three to four pancreatic surgeries per week. He is genuinely interested in caring for patients with pancreatic cancer and making sure they receive state-of-the-art care. In addition to his clinical work, Dr. Donahue is the Principal Investigator of a National Institutes of Health funded research laboratory. His scientific research focuses on developing new drugs and better treatment strategies for patients with pancreatic cancer. To do so, he collaborates with numerous other researchers across the UCLA campus. He is also dedicated to training the next generation of academic surgeons and serves as the Program Director of the UCLA General Surgery Residency.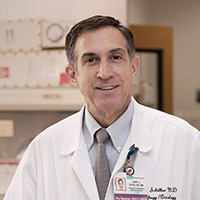 Dr. Gary Schiller
Multiple Myeloma, AML
Dr. Schiller is a well-published clinical investigator in acute and chronic leukemias, multiple myeloma, and other hematologic malignancies, as well as in stem cell and bone marrow transplantation. He lectures extensively, and has also written for the popular press. He is Immediate-Past Chairman of the Los Angeles Museum of the Holocaust. His research projects include clinical studies of new drugs, therapies, and bone marrow/stem cell transplantation for patients with malignancies of the blood or bone marrow such as leukemia, multiple myeloma, and lymphoma. He has carried out studies of stem cell transplantation following high-dose chemotherapy and radiation for acute myelogenous leukemia, one of the most common types of leukemia in adults. He has also carried out work with purified stem cell transplantation for multiple myeloma. He has ongoing studies using new drugs and therapeutics for acute and chronic lymphocytic leukemia, acute and chronic myelogenous leukemia, and multiple myeloma; he also has studies going on in certain kinds of non-Hodgkin's lymphoma and Sickle Cell Anemia. His approach is to put into clinical trials new treatments developed in the laboratory for patients with blood stem cell diseases or cancers of the bone marrow and blood.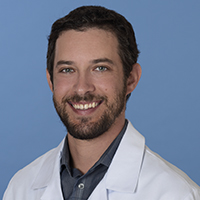 Dr. Aaron Lisberg
Lung Cancer
Dr. Aaron Lisberg is a hematologist and medical oncologist who practices in Santa Monica and Torrance. He specializes in the emerging field of immunotherapy, with a specific focus on malignancies of the lung, head and neck. He is board certified in internal medicine, hematology and medical oncology. In addition to his clinical work, Dr. Lisberg conducts research on immunotherapy, and factors that might predict either a response or toxicity to immune checkpoint inhibition in lung cancer. He also conducts research on the synergistic nature of radiation and immune-based therapies. Dr. Lisberg received his medical degree from the University of Minnesota Medical School, where he was elected to the AOA honor society. He then completed his internal medicine residency at The University of Washington in Seattle, followed by his hematology/oncology fellowship at UCLA. He grew up in Minneapolis, Minnesota, and received his Bachelor of Arts degree in biology from Grinnell College. When he's not working, Dr. Lisberg enjoys spending time with his wife and two children, either exploring local parks and playgrounds, or checking out the city's diverse restaurant scene.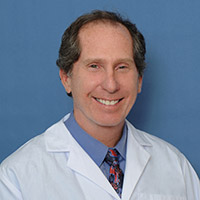 Dr. Lee Rosen
Pancreatic, Gastrointestinal Malignancies
Lee Rosen, MD, FACP is Health Sciences Clinical Professor of Medicine in the Division of Hematology-Oncology, Department of Medicine. He has a longstanding interest in the treatment of pancreas and other gastrointestinal malignancies, specifically in the area of new drug development. Dr. Rosen completed his residency and fellowship in hematology/oncology at the UCLA School of Medicine in 1996, joining the full-time faculty immediately thereafter. He created and directed the Cancer Therapy Development Program, designed to coordinate translational/clinical research of new cancer treatments. Some of the first drugs he and his team worked with were designed for gastrointestinal cancers, so he and colleagues created a group dedicated to treating these diseases in a coordinated fashion. He also became interested in so-called "targeted" therapy, whereby cancers could be attacked by agents with a more rational drug design and the avoidance of toxicity to normal cells. He has worked with angiogenesis inhibitors since their first appearance in the clinic and other molecules inhibiting signal transduction, others that try to harness the immune system to control cancer and still others that work by rational drug design.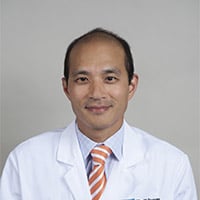 Dr. Arnold Chin
Urology oncology, surgical
Associate Professor of Urology and Medical Director, Urology-Westwood. Dr. Chin completed his M.D., Ph.D. and Urology residency training at UCLA. His clinical expertise includes urologic oncology and renal transplantation. He performs open, laparoscopic, and robotic-assisted surgeries for patients with all urologic malignancies including bladder, kidney, and prostate cancer. Dr. Chin's laboratory at the UCLA Broad Stem Cell Research Center studies the differentiation of bladder cancer and its interplay with the tumor microenvironment. The long-term goals are to develop novel therapeutic targets, immune-based platforms, and stem cell-directed therapies against cancer. Dr. Chin's research has led to an investigator-initiated clinical trial that he is leading for patients with advanced small cell-neuroendocrine bladder and prostate cancer.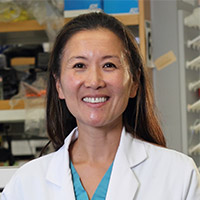 Dr. Linda Liau
Neurosurgery, brain tumors, Glioblastoma
An internationally renowned surgeon, scientist and educator, Dr. Liau is presently Professor in the Department of Neurosurgery. She also directs the UCLA Brain Tumor Program, one of the world's leading centers for brain tumor research, diagnosis and treatment. Dr. Liau is internationally known for her pioneering research on clinical neuro-immunology and brain cancer immunotherapies. She is the Principal Investigator of a recently awarded National Cancer Institute Brain Tumor SPORE, which is a $11.4M grant that supports a large multi-disciplinary group of scientists and clinicians in their efforts to diagnose, treat and cure brain cancer. She is the current Editor-in-Chief of the Journal of Neuro-Oncology and a member of several prestigious organizations including the nominating committee of the American Association of Neurological Surgery and the Board of Directors of the American Board of Neurological Surgeons.
Find the right UCLA Health doctor for your cancer second opinion.
A second opinion that puts you first
Connect with a specialist across any type of cancer for a second opinion perfectly tailored to you. UCLA Health cancer experts are at the forefront of research and innovation with access to ground-breaking clinical trials and discoveries. Our thoroughness and compassion are only part of what makes us California's #1 hospital in overall patient care.
You're in excellent hands with a second opinion from the UCLA Health cancer experts, who are pioneers in the latest cancer treatments and clinical trials. Through UCLA Health's Jonsson Comprehensive Cancer Center we are leading the charge in developing the most innovative care for all types of cancer.
Our second opinions consider all of this so that you don't have to worry. And should you need it, our top specialists are standing by to continue your care.
We're at work until you're at ease
Experience compassion and support in navigating cancer with full-service second opinions. UCLA Health specialists erase the stress of managing all the details, including help transferring medical records and test results. All to help you focus on what's most important - you.
Frequently Asked Questions
Are there limitations to doing out-of-state second opinions?
No, currently due to recent changes in federal regulations, this service is available throughout the United States. Please note, this is subject to change in upcoming months.
What conditions do UCLA Health physicians offer 2nd Opinions for?
Our expert physicians offer second opinions for nearly every condition and leading-edge treatment. Contact us for more information. - Multiple Myeloma Second Opinion - Brain Cancer Second Opinion - Kidney Cancer Second Opinion - Prostate Cancer Second Opinion - Breast Cancer Second Opinion - Colon Cancer Second Opinion - Lung Cancer Second Opinion - Bladder Cancer Second Opinion - Skin Cancer Second Opinion - Liver Cancer Second Opinion - Pancreatic Cancer Second Opinion - Thyroid Cancer Second Opinion - Ovarian Cancer Second Opinion - Cervical Cancer Second Opinion - Bone Cancer Second Opinion - Testicular Cancer Second Opinion - Kidney Cancer Second Opinion - Throat / Esophageal Cancer Second Opinion
Does insurance cover second opinions?
Yes, many insurance companies will cover this service for video second opinions and in-person. If insurance does not cover this service for you, you can still proceed as self-pay. Written second opinions are a self-pay service. Please note, we will accept HSAs/FSAs for payment for any of these services.
What is the self-pay cost?
For video and written second opinions, the fee is $880.
How long will it take for me to receive my written consult?
For video second opinions, we aim to deliver your report within one week after being seen for a video visit. For written second opinions, we aim to deliver your report to you within one week after payment has been made. Please note, the timeline may vary depending on the complexity of your case and the need for any additional studies or consultations with other UCLA Health specialists.
How many questions can I ask for a written second opinion?
You may provide us with up to five questions for our physician to answer in their written second opinion.
What is the length of time for video second opinions?
Video second opinions can vary in time but typically run up to 30 minutes in length.
If I decide to come to UCLA Health for my care, will I be able to see the same physician who did my second opinion consult?
We will make it a priority for you to receive care by the physician who provided you with your second opinion consult. Please note, this is at the physician's discretion.
Get a second opinion with first-rate care
Book a second opinion with our experts
Need more help? Try our chatbot!

Let our chatbot help book your appointment. Open it up in the lower left of your screen and say, "Hi!"
Receive health and wellness tips and information to help achieve your goals.