Expert doctors, expert children's epilepsy care
Give your child their best life with world-class children's epilepsy care.
Remarkable results to help your child live a remarkable life.
At UCLA Health, we coordinate our advanced children's epilepsy care with a family-centered approach. We help care for all aspects of your child's epilepsy diagnosis —from physical to mental health—to improve their quality of life.
Our coordinated patient care and research teams give us the ability to access best-in-category treatments, including laser therapy and RNS (responsive neurostimulation), so your child can get the right treatment to live their best life.
Could your child live seizure-free? Our team of experts are here to help.
"We experienced years of being told that all the things we were doing were wrong. At UCLA Health, they respected us. They gave us encouragement and validated our concerns."
- Mandy Graham, mother of a 13-year with epilepsy.
Our Family is here to Care for Yours.
We achieve life-changing results for our patients because our entire expert staff—from doctors, surgeons, nurses—care for our patients as individuals. You're in the best hands with children's epilepsy care from UCLA Health.
Your child can see a children's epilepsy specialist without a referral. The Seizure Disorder Center at UCLA Health offers a full range of treatment options to help your child live their best life.
Top 5 in the nation and ready to care for you.
At UCLA Health, we coordinate your child's care as one team. All neurologists, neurosurgeons, psychiatrists, nurses, imaging experts and specialists work together to coordinate services and communication so your child receives the best care.
Our children's epilepsy expert care team changes lives and innovates new treatments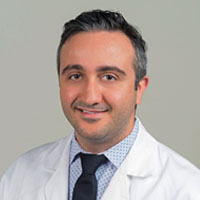 Aria Fallah, MD, MS
Neurological Surgery
Dr. Aria Fallah is a pediatric neurosurgeon who practices at UCLA Mattel Children's Hospital and Ronald Reagan UCLA Medical Center in Westwood, and sees patients at the UCLA Health pediatrics office in Manhattan Beach. He is board certified in neurosurgery by the Royal College of Physicians and Surgeons, and board certified by the American Board of Pediatric Neurological Surgery. He is also an assistant professor of neurosurgery and pediatrics at the David Geffen School of Medicine at UCLA. Dr. Fallah is a thoughtful and meticulous surgeon who specializes in the research and treatment of pediatric neurosurgical conditions, including medically intractable epilepsy, hydrocephalus and spasticity. He also has special expertise in brain tumors, arachnoid cysts, spinal dysraphism, craniofacial anomalies and other congenital malformations of the developing nervous system.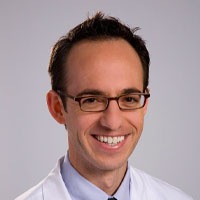 Shaun Hussain, MD
Pediatric Neurology
Dr. Hussain is a pediatric epilepsy specialist who focuses on severe childhood disorders including infantile spasms, Lennox-Gastaut syndrome, and Dravet Syndrome. Research Interests - Pediatric Epilepsy - Infantile Spasms (Epileptic Spasms)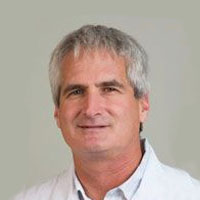 Harley Kornblum, MD, PhD
Pediatric Neurology
Dr. Kornblum is a basic and translational researcher in the Intellectual and Developmental Disabilities Research Center of the Semel Research Institute. He is Professor of Psychiatry, Pharmacology and Pediatrics at the David Geffen School of Medicine at UCLA. He is also an attending Pediatric Neurologist at Mattel Children's Hospital at UCLA.
Jason Lerner, MD
Pediatric Neurology
My wife Kelli has had epilepsy since childhood. The idea for the Adolescent Epilepsy Center at UCLA developed from the stories and struggles I have seen and heard from Kelli, my many patients, their families and others with epilepsy I have met throughout my career. Most of my training was on the East Coast. I received my Bachelor of Arts Degree in Psychology from The College of New Jersey, my MD from Rutgers Medical School and completed a Pediatrics Residency at Penn State, Hershey Medical Center in Pennsylvania. I also completed a Pediatric Neurology Residency at Albert Einstein College of Medicine, Bronx New York as well as a Pediatric Clinical Neurophysiology Fellowship at UCLA. After graduation I accepted a faculty position at UCLA and have been here ever since.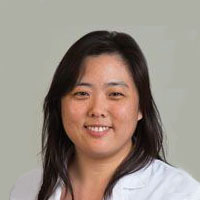 Joyce Matsumoto, MD
Pediatric Neurology
Dr. Joyce Matsumoto is a California native who is now somehow surrounded by people from New Jersey. She attended Pacific Union College and received Bachelor of Science degrees in Biology and Chemistry with a Biochemistry emphasis, then received her MD from Loma Linda University. She has been in the University of California system ever since, completing Neurology residency at UCLA, Epilepsy fellowship at UCSF, then returning to UCLA to join the Pediatric Neurology faculty. She is the medical director of the UCLA Ketogenic diet therapies program, and is currently the Pediatric epilepsy fellowship director and the director of the Pediatric EEG lab at Ronald Reagan and UCLA Santa Monica hospitals. Her research interests include exploring potential medical benefits of ketosis for conditions outside of epilepsy, as well as continuous EEG monitoring in critically ill patients.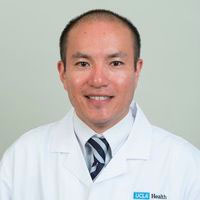 Dr. Hiroki Nariai, MD, MS
Pediatric Neurology
Dr. Nariai is currently an Assistant Professor of Pediatrics in the Division of Pediatric Neurology at UCLA. He specializes in pediatric epilepsy, with a specific focus on drug-resistant epilepsy and epilepsy surgery evaluation. Dr. Nariai is board-certified in pediatric neurology, epilepsy, and clinical neurophysiology. Dr. Nariai is actively involved in the UCLA Pediatric Epilepsy Surgery Program and the UCLA Infantile Spasms Program from both a clinical and research perspective. He has been funded by the American Academy of Neurology, American Epilepsy Society, American Brain Foundation, and Epilepsy Foundation. Through his ongoing work, he is studying EEG (electroencephalogram) biomarker of drug-resistance in epilepsy, and human brain mapping utilizing computer EEG analysis.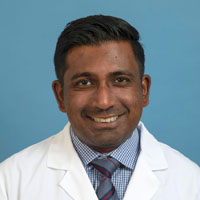 Rajsekar Rajaraman, MD
Pediatric Neurology
Dr. Rajsekar "Raj" Rajaraman is an Assistant Professor in Pediatric Neurology at the UCLA Mattel Children's Hospital. He completed his Pediatric Neurology residency, Clinical Neurophysiology fellowship, and Epilepsy fellowship training here at UCLA. A native of New Jersey, Dr. Rajaraman completed his pediatrics residency at the Unterberg Children's Hospital at Monmouth Medical Center in New Jersey. During his pediatric residency, his exposure to seizures and the effects that epilepsy has on the patient and family led to him pursuing a career in pediatric epileptology at UCLA. Currently, his clinical and research interests involve all aspects of infantile spasms, as well as its effects in Tuberous Sclerosis and CDKL5 Deficiency Disorder. Dr. Rajaraman is currently the Director of the UCLA Tuberous Sclerosis Center of Excellence as well as the UCLA CDKL5 Center of Excellence.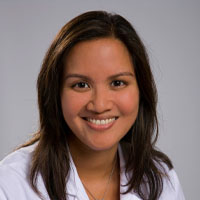 Lekha Rao, MD
Pediatric Neurology
Dr. Lekha M. Rao is triple board certified in Neurology/Child Neurology, Clinical Neurophysiology, and Epilepsy. After obtaining her BA in Neuroscience at Johns Hopkins University and MD at Drexel University, she completed pediatric residency, child neurology fellowship, and pediatric epilepsy fellowship at UCLA. She was the recipient of a 2011- 2013 Epilepsy Foundation of Greater Los Angeles Care and Cure Fellowship. Dr. Rao is a frequent invited lecturer on the topics of pediatric seizures, pediatric migraine management, and childhood sleep issues. She has presented and lectured both nationally and internationally, and published research in movement disorders, acute symptomatic seizures, and neonatal seizures with hypoxic-ischemic encephalopathy.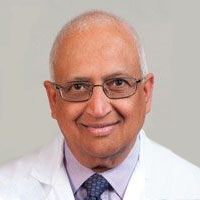 Raman Sankar, MD, PhD
Pediatric Neurology
- Member of the Professional Advisory Board of the Epilepsy Foundation - Member of the Commission on Neurobiology of the International League Against Epilepsy - Editorial Board member of Epilepsy & Behavior - Elected Fellow of the American Academy of Neurology - Elected Member of the American Pediatric Society - Member of the American Epilepsy Society, Child Neurology Society and the Society for Neuroscience
Let's find the right doctor for you at UCLA Mattel Children's Hospital
Growing up seizure-free is possible.
Easily book appointments and procedures to make your child's epilepsy care as stress-free as possible.
Life-changing children's epilepsy care - virtually and in-person.
Epilepsy can make travel to and from doctor's appointments difficult. UCLA Health's video visits are a great and safe way to speak directly to doctors and include family members without having to travel to a clinic.
Our Family is here to Care for Yours.
We offer expert support to children's epilepsy patients and their loved ones.
Need more help? Try our chatbot!

A seizure-free life is possible with a visit to UCLA Health.
Click on it in the lower left of your screen and say, "Hi!"
Receive health and wellness tips and information to help achieve your goals.